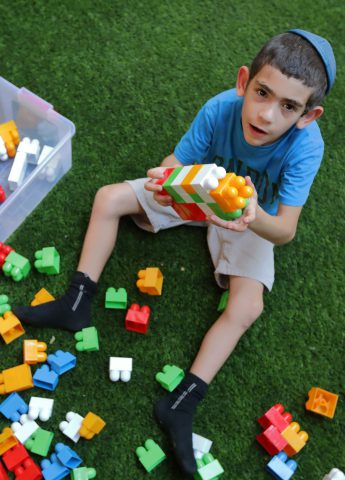 Group Homes for Children
Boys and Girls ages 6-18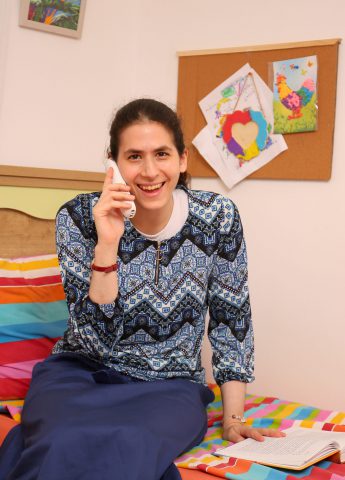 Group Homes for Adults
Men and Women ages 21+ with Light to Moderate Disabilities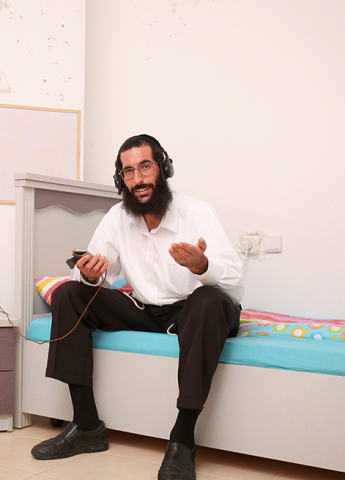 Independent Living
Men and Women ages 21+ with Light Disabilities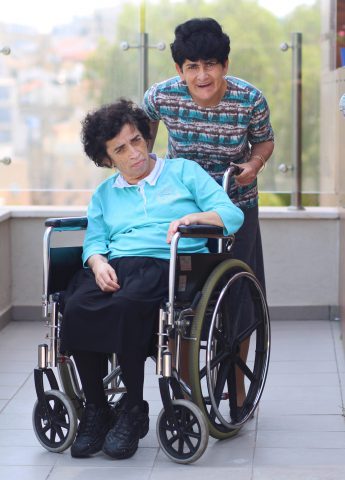 Assisted Living
Men and Women ages 21+ with Severe Disabilities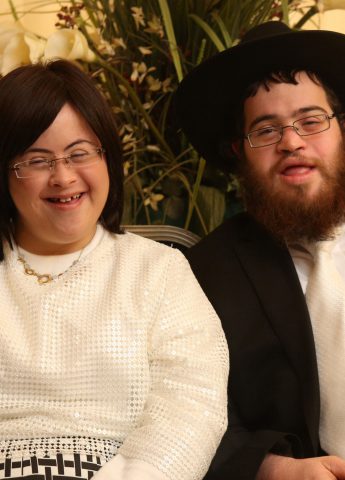 The One Heart Program
Housing and Support for Married Couples
30 group homes in the community provide housing to over 140 residents, from the age of 6 till old age. The homes are scattered throughout Bnei Brak and Modi'in, in the midst of regular community buildings. The residents enjoy an active, productive and enriching lifestyle within the community and extended families, all while receiving the best care and support from our professional and dedicated staff, available 24/7 throughout the year. 
Our housing division is a home for life. Alongside a close connection with their extended families, we provide the residents with the framework to live independent, meaningful and fully integrated lives – each resident according to his/her abilities. The residents enjoy a fulfilled life with a wide range of extracurricular activities while having all their medical, emotional and physical needs met.
Additionally, we operate a separate division for residents who wish to get married and live with a life-partner, providing them a full support system and all the services they need.
הכי בבית בעולם .
מערך הדיור שלנו כולל 30 דירות בקהילה, עם 140 דיירים מגיל 12 עד שיבה.
הדירות ממוקמות בבניני מגורים בקהילה. בדירות מתגוררים החניכים שלנו (בהפרדה מלאה) ומקיימים שגרת חיים פעילה ומיטבית בקרבת הקהילה והמשפחה, בליווי תומך ומלווה של
הצוות שלנו. אנו דואגים לרווחת הדיירים במסירות ובמקצועיות 24/7 במשך 365 בשנה, ימי חול, שבתות וחגים .
מערך הדיור שלנו הוא בית לחיים. לצד שמירת הקשר עם המשפחות, אנו מאפשרים לדיירים ולדיירות ליהנות – בהשגחה מותאמת על פי רמת העצמאות ותוך ניהול סיכונים מחושב – ולנהל חיים מלאים בעלי משמעות, להשתתף בפעילויות פנאי והווי, תוך סיפוק כל הצרכים הפיזיים , הנפשיים והרפואיים באופן מותאם לכל דייר ודיירת.
מערך הדיור שלנו מונה – בין היתר – גם דירות לזוגות נשואים המקבלים מעטפת תמיכה מיוחדת ומותאמת לצרכי הזוגות בכל תחומי החיים .
קהל היעד: אנשים עם מוגבלויות שונות, החל ממוגבלות קוגנטיבית ברמת פיגור קל- שיקום,
המסוגלים לנהל חיים עצמאיים, עם רמות תמיכה מתאימות ועד לרמות הפיגור הבינוני והנמוך,
התנהגות מאתגרת, אוטיסטים, סיעודיים והתמודדות נפשית.
מוטו: לאפשר איכות חיים מיטבית בקהילה בחברת השוים ומתן הזדמנות לחיי חברה
משמעותיים ופעילים
אודות:
מערך הדיור של אהל שרה כולל 25 דירות בקהילה, הוסטל ודירות עבור זוגות נשואים
כל אחת מהדירות כמו גם בהוסטל מלווה בידי מדריכים מקצועיים ומנוסים.
את צוות מערך הדיור מובילים אנשי מקצוע, ביניהם – פסיכולוג, פסיכיאטר, מנתח התנהגות,
עובדים סוציאליים, קלינאית תקשורת , פיזיותרפיסטית, מתאמת בריאות ורכזת תוכניות
פנאי והעשרה
צוות המערך אמון על "שירות מכוון אדם" ועל מתן מענה מדוייק ככל הניתן לכל דייר,
המשלב הגנה ותמיכה מירביים תוך שמירה על אוטונומיה ועל עצמאות מקסימלית.
מערך הדיור מקיים חוגי פנאי מגוונים על בסיס יום יומי תוך מתן אפשרות לדיירים לבחור
חלק מהתחומים ותוך שימת דגש על הנאה, תרפיה והטמעת כישורי חיים.
בנוסף לחוגים מתקיימים במערך הדיור אירועים, מסיבות, נופשים, טיולים בארץ ומסביב
לעולם ועוד
משפט סיכום:
מערך הדיור של אהל שרה הוקם כדי לספק לחניכי העמותה חיים איכותיים,
מיטביים ומאושרים אבל לא רק. המטרה שלנו היא לאפשר לכל דייר לחוות מגוון
של פעילויות מותאמים והזדמנות אמיתית להגשים חלומות,
כי גם להם – במיוחד להם – מגיע!
Children and adults ages 6 till end of life, who have mild to moderate to severe cognitive disabilities, Autistic Spectrum Disorder, rehabilitation needs, behavior problems and mental health issues.
Providing the best quality of life within the community, and giving our residents the opportunity to feel equal and enjoy a rich, meaningful and active life.
Ohel Sarah's Housing Division includes over 30 group homes, a hostel and apartments for married couples. Each home has a staff of dedicated counselors, and the staff also includes professionals such as a psychiatrist, a psychologist, a behavior analyst, social workers, speech therapists, a heath care coordinator and an enrichment coordinator.
The staff is committed to a person-based service, providing adapted and customized care for each resident in accordance with his/her needs and abilities. This service includes giving the residents the opportunity to live independent lives with social integration as much as possible, while providing the necessary support system. The housing division also provides the residents with a rich social life and a wide range of both therapeutic and recreational afternoon activities, such as daily workshops and clubs, which the residents can participate in according to their personal preferences.
Additionally, the housing division provides annual vacations, trips and outings, and seasonal parties and events.
Ohel Sarah's housing division was created in order to provide the organization's students with a high quality of life within the community for the duration of their lives, and give them a chance at realizing their dreams.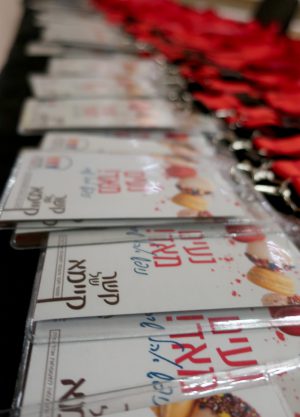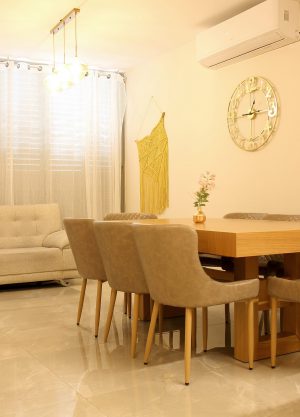 One Heart is Ohel Sarah's program for married couples, which was created in order to provide the appropriate support system to people with special needs who wish to marry and share their life with a partner.
This framework, which accompanies the couple from the initial stage of getting to know each other and throughout their joint lives, is operated by a staff of professionals including a personal coach, a communication advisor, a halachic guide and an advancement tutor.
This enables each person with special needs to realize his or her dream of spending their lives with a partner at their side. 
This program enables parents of our residents to take an active part in their everyday lives.
Within the program, we hold workshops, lectures and respite days where the parents can receive a much needed break and crucial information that enriches and enhances their relationship with their special needs child.
This program was established in order to help parents of children with special needs of all ages and provide them with some well-deserved vacation days during holidays, cases of illness, stressful times or just for a much-needed break. Within the program, we take in children with disabilities for up to 15 days and provide them with a warm and loving home, stimulating programs, nutritious meals and fun social activities, while their parents can rest and tend to other needs.
We want to hear from you!
Want more information? Fill out the following form: