high-functioning women ages 21+ with mild to moderate cognitive disabilities
Give them a chance! Our goal is to provide our students with the best tools to function and live at a high level – because and in spite of their disability, and take an active part in the workforce.
Lev Rivka is an employment center and social hub that provides on-site work, employment preparation for integration in the workforce and social and enrichment activities within an assisted environment. Each student is assigned a custom-made advancement program to help her acquire the highest possible work and life skills for her level of functioning, and is enrolled in a heterogeneous employment group in order to help her reach her potential to the fullest. Each employment group is overseen and assisted by a counselor with a degree in special-ed, and the staff also includes experienced therapists, consultants and medical staff. The center also operates an employment group for women with lesser abilities, and provides them with additional support and adapted activities.
The Lev Rivka Employment Center works with determination and professionalism to empower each student and enable her to realize her potential in the way she chooses, and to improve her satisfaction level and quality of life.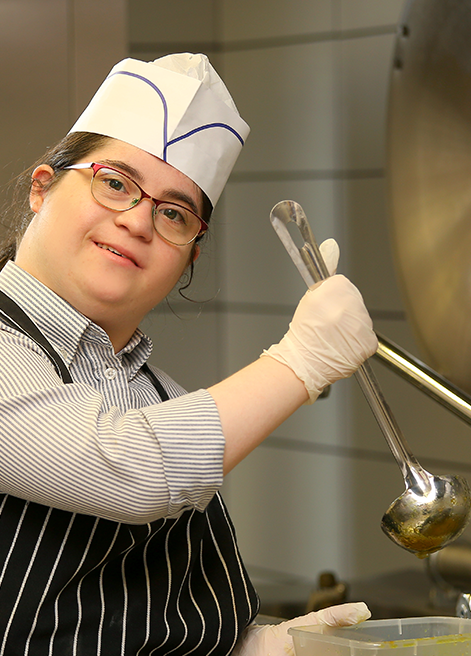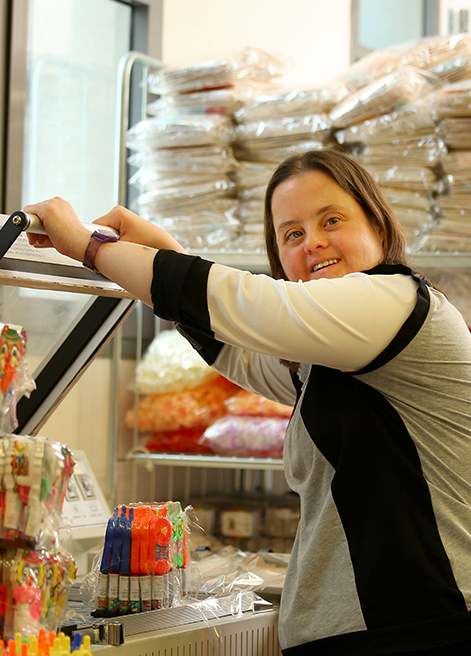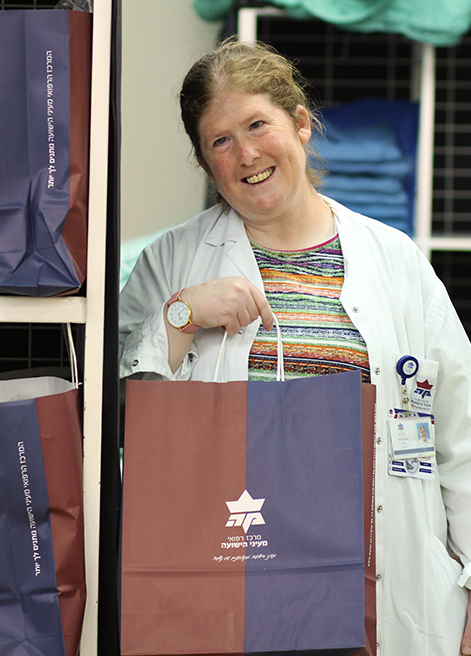 The onsite, fully equipped and spacious kitchen provides hot, nutritious meals that are adapted to each student according to her dietary needs and restrictions. The kitchen also provides employment to over a dozen students and serves as a rehabilitative work center.
This employment program is carried out in partnership with large companies, such
as Ikea, the Maynei HaYeshua Hospital, Partner, Unilever, Isracard and more.
The program enables our students to integrate into the workforce in a protected,
enabling and supporting environment that respects the students and their abilities.
This program currently enables over 50 students to work in regular workplaces in
the community. We help each student find a suitable place of employment in
accordance with her own personal preferences, after a very precise and professional
evaluation of her abilities and a process of specific employment training.
Each student has a staff member who accompanies her throughout the program and
is in charge of assisting her through her training process and succeeding at her job
for years to come. The program enables each student to overcome her disability and
become an effective, reliable employee.
Want more information? Fill out the following form: