Each child was created by G-d to fulfill a purpose
Boys and girls ages 6-21 with moderate, severe and complex disabilities.
Each student is a human being, created with the utmost care to fulfill a specific goal, and, as such, each student is entitled to the highest level of love, meaning, respect, choice, safety and happiness, in accordance with the values of the community where he/she is raised.
We believe in the abilities of each student and work hard to turn the school into an inviting, adapted and enabling learning experience which provides an opportunity to undertake new endeavors and encounter success. We also believe in varying the treatment methods in order to enable each student to realize his potential, improve his/her functional capabilities and reach substantial accomplishments.
Our staff utilizes the Ecological Method of teaching, which is based on practice and progress within the natural, daily environment of each student. Our speech therapists, physiotherapists, occupational therapists and art therapists provide the students with a wide range of tools in order to help them advance. These sessions are often matched with other professionals from a different area, creating a co-learning experience which greatly enhances the students' skills and level of functioning.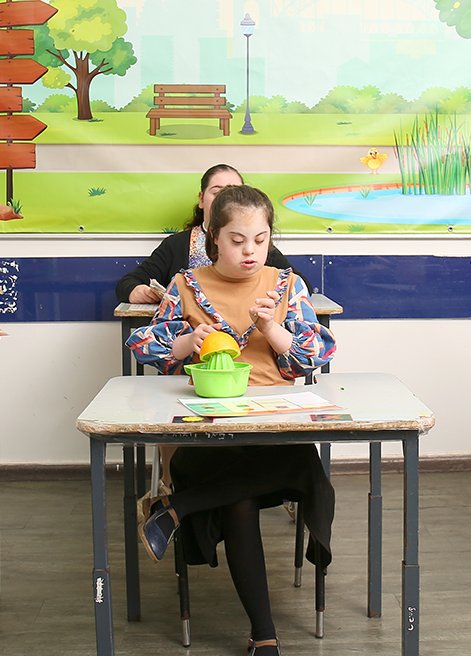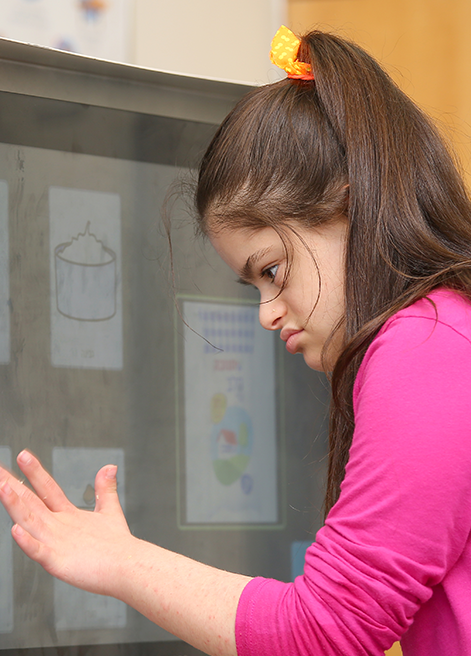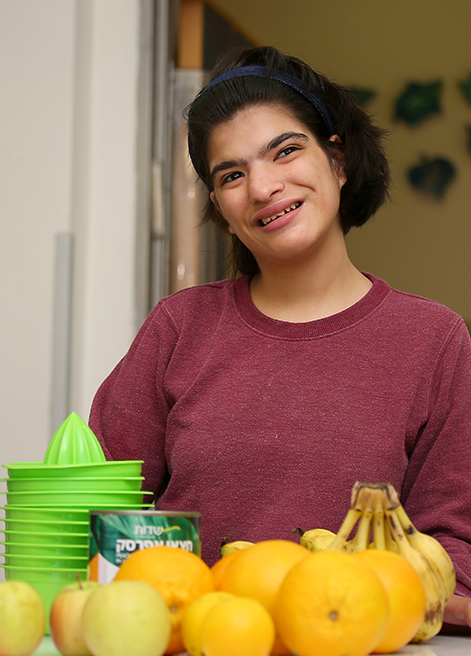 Most of our students lead a very passive lifestyle due to their disabilities, and many of them suffer from various illnesses. We therefore launched our Health Comes First program, which promotes physical exercise, nutrition and hygiene, and is adapted to the functional abilities of our students. The program is operated both in groups and individually in weekly sessions, as well as in several seminars throughout the year, dedicated specifically to this subject.
We have developed an innovative project designed to provide perceptible lessons in various topics. With several communication boards, topics are taught and internalized through a touch screen which is accessible to the students. This enables a multi-sensory enjoyable learning process.
Many of the lessons are shared on a special website for special-ed teachers, to help other teachers in schools all over the country advance their students further. 
The school features a unique therapy store simulating a shopping experience.  It enables the students to practice skills such as sorting into categories, counting and basic math, folding, organizing and arranging objects – all in an adapted environment and suitable to their level.
For the higher functioning students, our staff simulates a cashier-shopper experience, enabling the students to feel integrated and capable.
Want more information? Fill out the following form: